Designed by Fabio Fantolino for Ex.t, this is the stunning Swing collection which made its debut at the recent Salone del Mobile.Milano.
Inspired by the 1931 Duke Ellington song "It don't mean a thing (if it ain't got that swing)", the collection aims to break the mould and to translate the shapes and charms of the past into contemporary language, alternating broken lines and curves.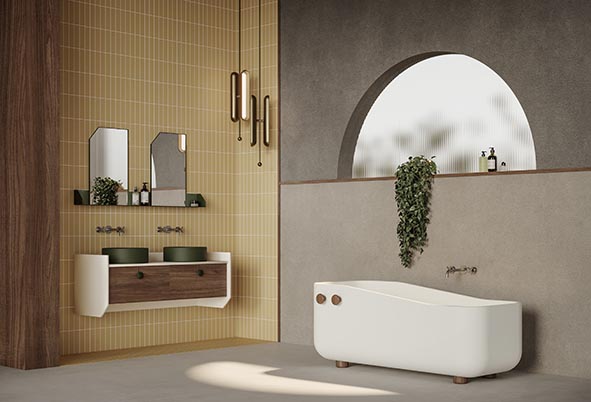 As a reinterpretation of the lines and shapes from the early 1900s styled in a contemporary and practical version, Swing combines classic wood tones with modern LivingTec® for a dynamic and expressive collection for the bathroom.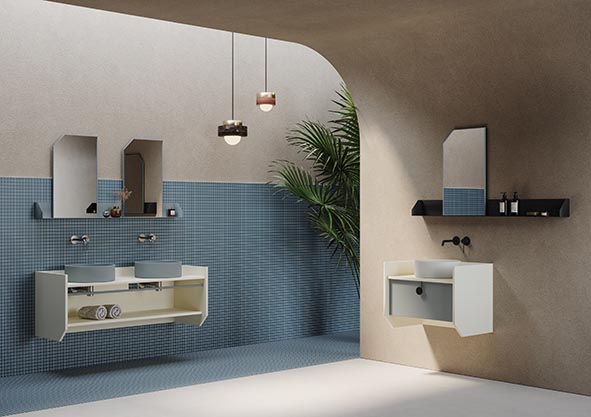 The bath gets its inspiration from the early metal bathtubs, offering a modern-style interpretation of the earliest tubs from the end of the 1800s and beginning of the 1900s. The traditional feet are presented in wood with a spherical form. 
The design of the units with countertop washbasins gets its cue from old-style wash tubs, whose forms are stripped away and harmonised to make them more up-to-date. These items have been designed in single and double versions.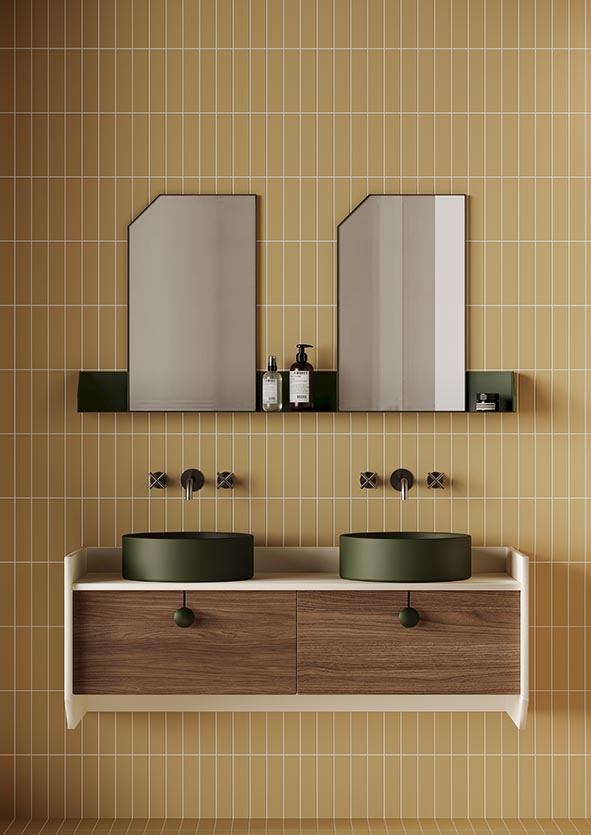 The mirror, shelf and accessories draw on the colours, materials and formal features found throughout the collection 
The materials used, such as oak and coloured LivingTec© have a contemporary feel that fully contrasts with the retro inspiration.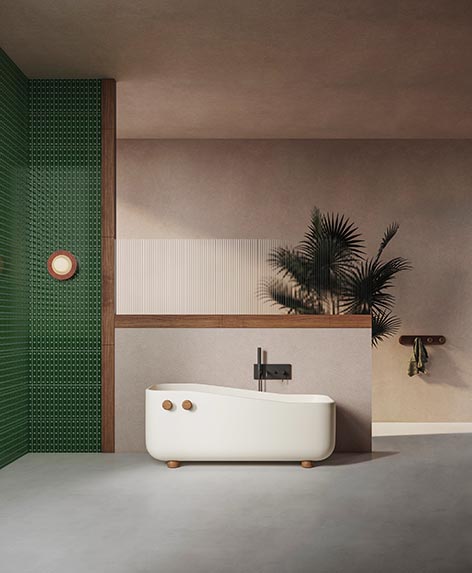 The colour has been conceived to break the rules that usually determine the design of this room: via an interpretation that starts from the analysis of trends in other home spaces, the same compositional logic has also been adopted for the bathroom. The opportunity to match colours such as ochre yellow, forest green, dusty light blue and off-white with walnut hues means you can play with the details, customising products in countless combinations. 
For more information visit ex-t.com/